MR. SRIS - FORMER PROSECUTOR
Licensed in Virginia, Maryland and DC.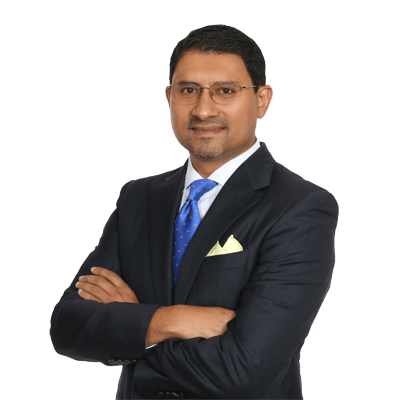 Mr. "Sris" is the owner and CEO of the Law Offices of SRIS, P.C.
He started the firm in 1997 and the firm has client meeting locations in Virginia & Maryland.  Mr. Sris works out of the Fairfax, Virginia office.
Mr. Sris is licensed in Virginia, Maryland and DC.
As a former prosecutor for the Town of Haymarket, Virginia, Mr. Sris gained some invaluable skills.  His experience as a prosecutor provided him with strong negotiation skills and helped hone his litigation skills.  These skills help him to be a better 
advocate
 for his clients. In addition to being a lawyer, he has an undergraduate degree in Accounting, and IT certifications in Agile/SCRUM, Six Sigma (Green Belt), ITIL and Prince2. After 20 years of practice, Mr. Sris primarily handles complex domestic relations matters and defends individuals charged with cyber-crimes. Some of the different types of criminal cases he has defended in the past are: robbery, malicious wounding, grand larceny, burglary, possession with intent to distribute marijuana, cocaine, heroin, etc. and sex offenses such as solicitation of a minor via the internet, rape, prostitution, child pornography, etc. Some of the different types of domestic relations cases he has handled on behalf of his clients are: high asset equitable distribution cases,
child custody trials
, high asset prenuptial agreements, UCCJEA relocation cases, parental kidnapping cases, etc. Occasionally upon a special request, Mr. Sris will handle traffic matters such as reckless driving, DUI or driving on a suspended license. Mr. Sris was part of a team effort to introduce legislation in Virginia that amended a particular aspect of the Code of Virginia 20-107.3
(the equitable distribution statute)
and having the Commonwealth of Virginia officially recognize Pongal as an officially recognized day starting on January 14, 2018 and every year after that.
Quinnipiac College School of Law, Hamden, Connecticut, May, 1995
George Mason University, Fairfax, VA, USA, May, 1993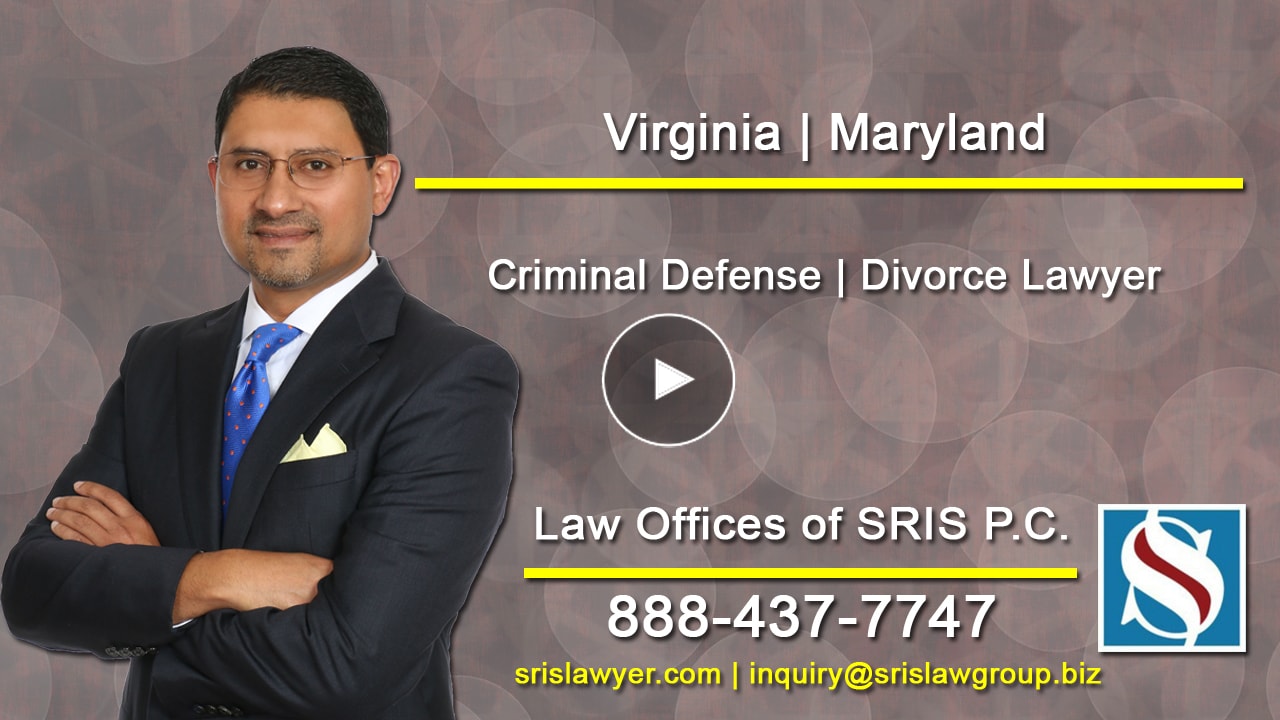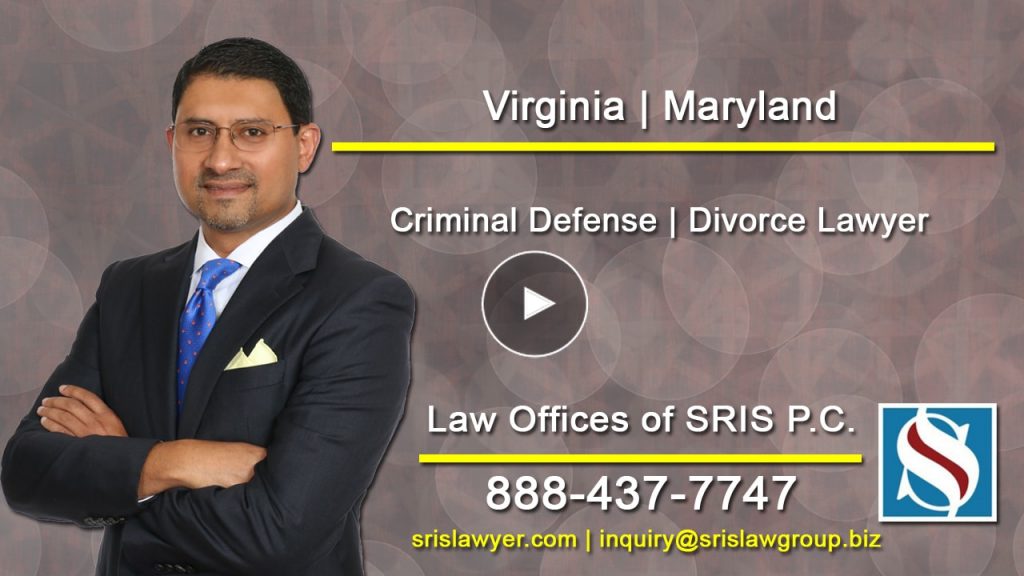 Year Joined Organization:
Virginia, 1997
District of Columbia, 1998
Maryland, 2015
U.S. District Court Eastern District of Virginia, 1997
U.S. Bankruptcy Court Eastern District of Virginia, 1997
U.S. District Court Western District of Virginia
U.S. District Court Maryland 2015
Mr. Sris has handled the following practice areas:
Criminal Defense with an emphasis on computer crimes
Domestic Relations with an emphasis on US-Indo Family Law
Immigration with an emphasis on collateral consequences
70% of Practice Devoted to Litigation
Phi Delta Phi
Beta Alpha Psi
If you wish to contact Mr. Sris, please contact him at the Fairfax client meeting locations. He can be reached at 703-278-0405.
LAW OFFICES OF SRIS P.C.
Toll Free: 1.855-696-3348
https://attorneyvirginiamaryland.com/
Ask Sris your question
Free initial inquiry with no obligation
Professional Associations and Memberships:
American Inns of Court – George Mason Chapter, September 25, 2002 – August 2015.
Kiwanis Club of Manassas, May 7, 1998 – Present.  Former Vice President