The Attorneys of SRIS, P.C., Represent Clients in State and Federal Courts
Virginia, Maryland and DC
Let Our "one-stop law firm" Start Taking Care of You!
The SRIS, P.C. Maryland & Virginia attorneys provide legal services to clients in a broad range of practice areas. However, each of our attorneys focuses primarily in one area of the law. This enables the Maryland & Virginia attorneys of SRIS, P.C., to ensure that no matter what their legal needs, our clients are always represented by an extremely knowledgeable attorney in Virginia or Maryland.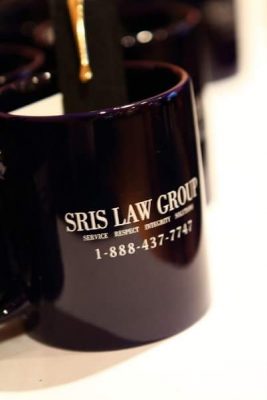 We have client meeting locations in Virginia to better serve you.
Our Virginia client meeting locations are located in Fairfax, & Richmond.
Our Maryland client meeting location is Bethesda
Our attorneys and staff in Virginia & Maryland, speak a variety of languages, including: English, Tamil, Spanish, Arabic, Hindi, Cantonese, Mandarin, and Telugu.
Our firm handles cases primarily in the following practice areas in
If you have been charged with a crime and need a Maryland or Virginia criminal defense attorney, please contact us to arrange for a lawyer. The Commonwealth of Virginia is one of the most dangerous states of the United States of driving as intoxicated ( DWI ) and ride under the influence ( DUI ) from drugs or alcohol. The driver may be convicted of drunk driving and/or reckless driving in the Commonwealth of Virginia under the Virginia Code of Criminal Procedure ( VCP ).
Enhancing Punishment for Drunk Driving, "by the U.S. Department of Justice's Office of Civil Rights. The driver with a BAC level of .20 or greater in the state's DUI / DWI Enhanced Punishment program faces mandatory jail time if convicted.
With so much risk, you require an attorney who can help you out and make the best possible outcome for your case. You can call us at ( 855 ) 696-3348 to schedule a case assessment or ( 703 ) 278-0405 for a free consultation (We do not do free consultations for family law cases).
Family Law – Virginia & Maryland
We strive to make sure you get the best results possible in your family law case. If you have a family law case and require a lawyer who will fight for you, call our office at 855-696-3348 for a consultation. The Law Offices of SRIS P.C. fights to protect the rights of our clients, with a focus on the protection of our clients' rights.
Personal Injury & Medical Malpractice – Virginia & Maryland
If you have been injured as a result of someone else's negligence, whether by someone in an accident or by a physician, we will fight for you. The accident or cause of injury comes with a host of consequences, such as increased medical bills, lost wages, and a loss of health insurance. If you are injured at someone else's house or business, you may be entitled to compensation when there is an accident. And, in some cases, the compensation may be paid out in full or in part, according to the law.
The negligence of your physician has caused irreversible damage to you or your loved ones, your property, and your health. Physicians, hospitals and healthcare facilities have a duty to provide reasonable care to you and your family members, as well as to your health care provider. If you believe that you or a loved one have been injured due to inappropriate medical care, call the law firms of SRIS P.C. to discuss your rights and arrange a free assessment of the personal injury case.