Winning With Professional Assistance
Property owners have the responsibility to maintain the property, check for insecure conditions, and caution visitors of underlying dangers and risks. Failure to do so directly indicates their negligence and the Virginia law penalizes failure to maintain property safely.
A versatile lawyer will put forward that if property owners in Virginia fail to provide a secure atmosphere for guests, customers, workers, or tenants, they may be answerable for the unsafe conditions premises liability.
In Virginia, the property owner is responsible for any act of negligence in their site and is forced to compensate the victim for their injuries and losses. If you are hurt as a result of a public or private property owner's negligence, you have a basis for a premises liability claim in Virginia. Our lawyer at The law offices of SRIS.PC will help you successfully navigate the path to recovery and justice if you have been harmed by such negligence.
The amount to be compensated for a premises liability claim in Virginia is usually proportional to the extent of your injuries, and it could help you with medical bills, prescription medications, and physical therapy, as well as lost wages if your injury prevented you from immediately returning to work. The indispensable need for financial assistance in your case drives your lawyer to fight the premises liability claim with dedication. Your premises liability lawyer also considers mental and emotional impact while calculating your damages and battles ahead to win the claim.
A well-established lawyer will let you know that establishing liability and damages is pivotal to the success of a legal claim in Virginia. Only an accomplished lawyer in Virginia knows how to prove liability in your complex case. A property owner's failure to act reasonably to remove dangerous situations from their premises is what must be shown to prove liability in Virginia, explains your lawyer. This liability is generally proven by your lawyers through credible and relevant evidence that supports the premises owner is legally responsible. Your evidence speaks for you in Virginia, say our premises liability lawyer. Collect every document and substantiation to hold up your premises claim. You do not have to worry if you were unable to collect this information at the scene due to shock or injuries, says our client-oriented lawyer. An explicit lawyer will carry out an in-depth analysis of the premises and will review security footage, interview witnesses, examine medical and police reports, and gather as much evidence as possible to support your premises liability claim.
What Aspects Are Included In The Claim?
You have a premises liability case in Virginia if you are hurt due to water or snow left on walkways, poor construction or materials, building code violations, or defective electrical wiring. Your lawyer will also inform that if a crime such as rape, shoplifting, or physical attack occurs in the Virginia premises, and if the property owner fails to safeguard their visitors, the injured party is permitted to trail a premises liability against the owner responsible for the harm and sufferings.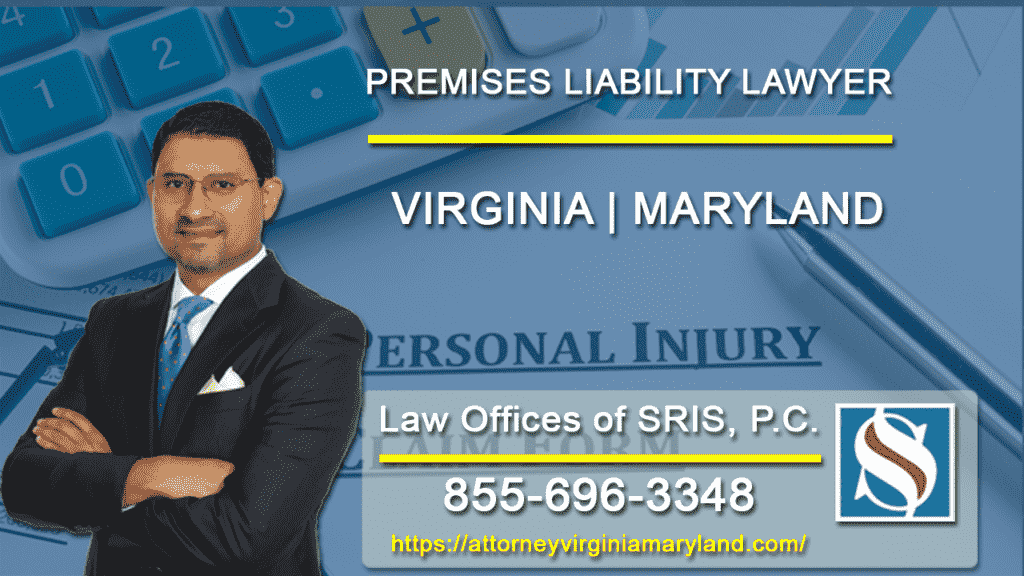 In Virginia, premises liability claims can also be invoked by lawyers for a broken swimming pool gate that allows a small child to enter and causes a severe threat to children's safety. The owner should have taken the responsibility of putting adequate fencing or screening around a swimming pool and making sure the gate is locked when not in use. Virginia lawyers apprise clients that a property owner has the responsibility to maintain reasonably safe conditions for those on the premises. An efficient lawyer will inform you of the requirements to file a premises liability suit in Virginia court to seek the compensation that is appropriate for your situation.
To win a successful liability claim in Virginia court, the injured party must convince the judge that the owner had previous knowledge of the dangerous conditions and still neglected to remedy the problem in any way. Your lawyer will aggressively work on proving the fault of the owner.
If a property owner is informed of a specific safety risk such as a damp floor or out of order lifts, they must promptly act to deal with these concerns by cleaning up the floor or placing a wet floor sign near the area, or fixing the lifts to reduce the risk of an accident. When the premises owner fails to take these issues and if you are hurt, your case stands well fit in the Virginia court to seek compensation.
There Is No Reason To Delay The Filing
Once you are hurt inside the premises in Virginia, whether a grocery store or friend's apartment or anywhere, make sure you notify the property owner as soon as possible. This establishes a date and time for your accident and acts as valid evidence to support your liability claim in Virginia says our competent lawyer.
Never deal with the manager or property owner with accusations; updates our lawyer. Your premises liability lawyer in Virginia will handle all of the complicated issues and also warns you to not accept an initial offer from the liable parties or their insurance company. Insurance companies are not concerned with protecting your rights and interest, their objective is to pay out as little as can be negotiated. Your premises liability lawyer will use all available resources, to assist you with obtaining maximum recovery.
Filing Within The Limitation Period Is Important
To file a premises liability lawsuit in Virginia, you will need to fill out legal documents that are often complex and hard to understand. If you make a mistake, your premises liability lawsuit could be delayed or dismissed in Virginia. Your liability lawyer in Virginia can help you understand these documents so you can fill them out correctly. Only a small percentage of liability claims are decided in Virginia court. Many more are resolved by negotiation with other lawyers or owners, resulting in a favorable settlement. Your lawyer at The Law Offices Of SRIS, P.C. will take immediate, strategic, and aggressive action on your case to get the maximum compensation you deserve.