Reckless driving in Virginia is strict compared with the rest of the country. It is in your best interests to consult a Henrico County, VA reckless driving attorney about your case. Many major roadways are located within Henrico County including I-95, I-64, and I-295. This gives the Henrico County Police Department and the Virginia State Police many opportunities to write speeding tickets and reckless driving tickets along these roadways. The code of Virginia forbids reckless driving in various forms. There are laws from the most general law to more serious versions involving racing. An experienced Henrico County, VA reckless driving attorney will present your best defense.
The Virginia motor vehicle code classifies the traffic offenses. A traffic offense can either be a felony, a misdemeanor, or a traffic breach. Most traffic tickets are for infractions, but some are actually criminal misdemeanors.
The most serious offenses are felonies. Reckless driving, driving under the influence, and driving on a suspended or revoked driver's license are misdemeanors.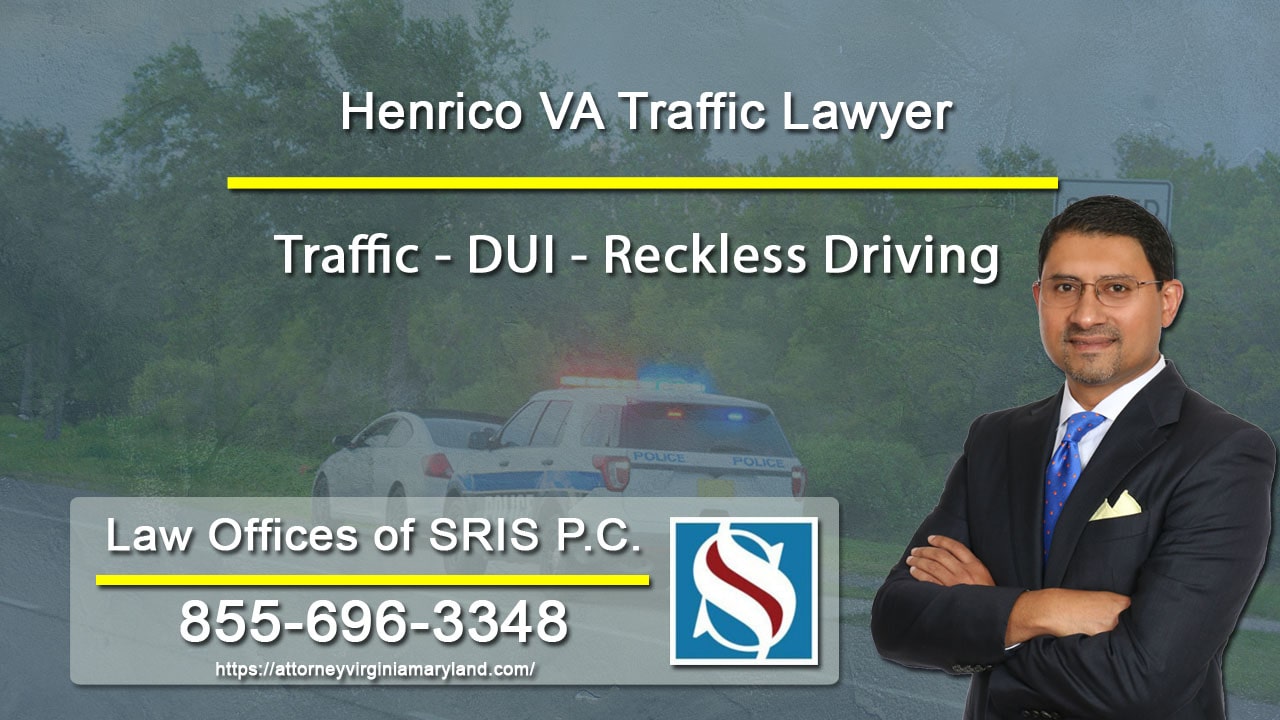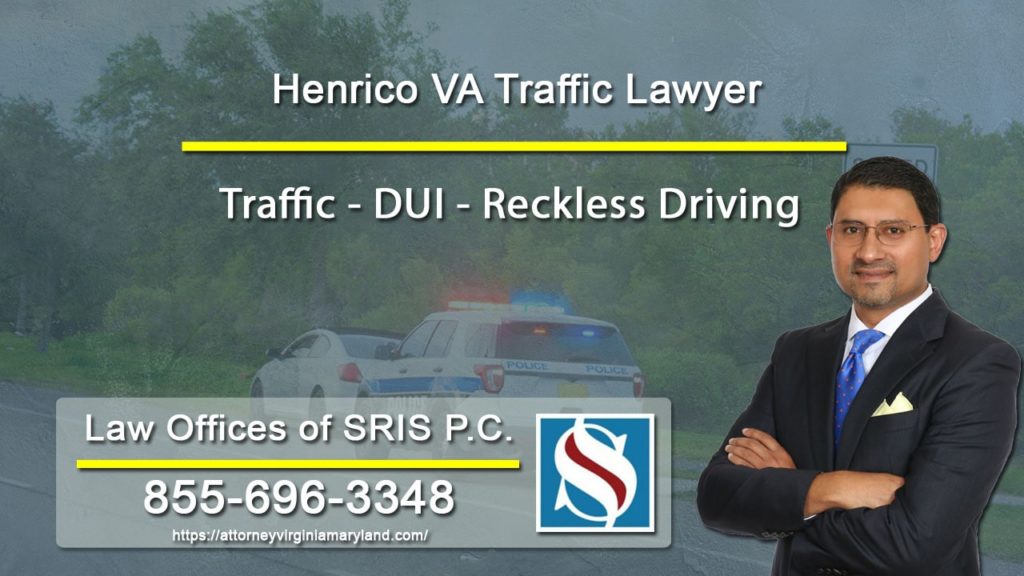 Henrico County, VA traffic crimes can carry a fine of up to $2,500 and/or 12 months in jail and a driving license suspension, if convicted. Convictions for traffic tickets in Henrico County will also badly affect your department of motor vehicles driving record and your automobile insurance premiums will most likely increase.
The problem is that most people do not realize the seriousness of reckless driving. Some assume it will be filed as a simple speeding ticket. If you have been charged with reckless driving, then you should be prepared for an extensive legal process. However, if you have a dedicated and experienced legal team, then you are in safe hands.
Speeding tickets can give you points on your driving record and result in increased insurance rates.
Reckless driving is a Class 1 misdemeanor in Virginia, which means that it is a criminal offence and is punishable by up to 12 months in jail, a fine of up to $2,500 and/or a 6-month suspension of your license. Additionally, it carries 6 points and stays on your Virginia Department of Motor Vehicle record for 11 years.
The most common type of reckless driving is reckless driving by speed, which means that you were traveling more than 20 mph over the speed limit or over 80 mph regardless of the posted speed limit. By focusing on traffic law, we are able to better represent our clients and their specific needs.A driver under the age of 21 in Virginia will face a serious penalty if charged with reckless driving.
If you need the help of traffic ticket lawyers in Henrico, call our law firm immediately for help and speak to a lawyer about your options.
The SRIS Law Group can help you best possible outcome based on the facts of your case. If you wish to consult a Law Offices of SRIS P.C. traffic attorney in Henrico, VA, call us at 855-696-3348.