The traffic laws are strictly enforced in Petersburg, Virginia. Some traffic violations in Petersburg VA are considered minor traffic infractions that may not need representation. Petersburg Police Officers and Virginia State Troopers patrol the streets of Petersburg and Interstates 95 and 85.
There are various traffic violations that are considered as criminal felonies or misdemeanors. These types of offenses can severely endanger your career, your freedom, and your driving privileges. If you are charged with reckless driving, you will be found guilty of a Class 1 misdemeanor if you prepay. Class 1 misdemeanors carry very serious penalties and stay on your record for life.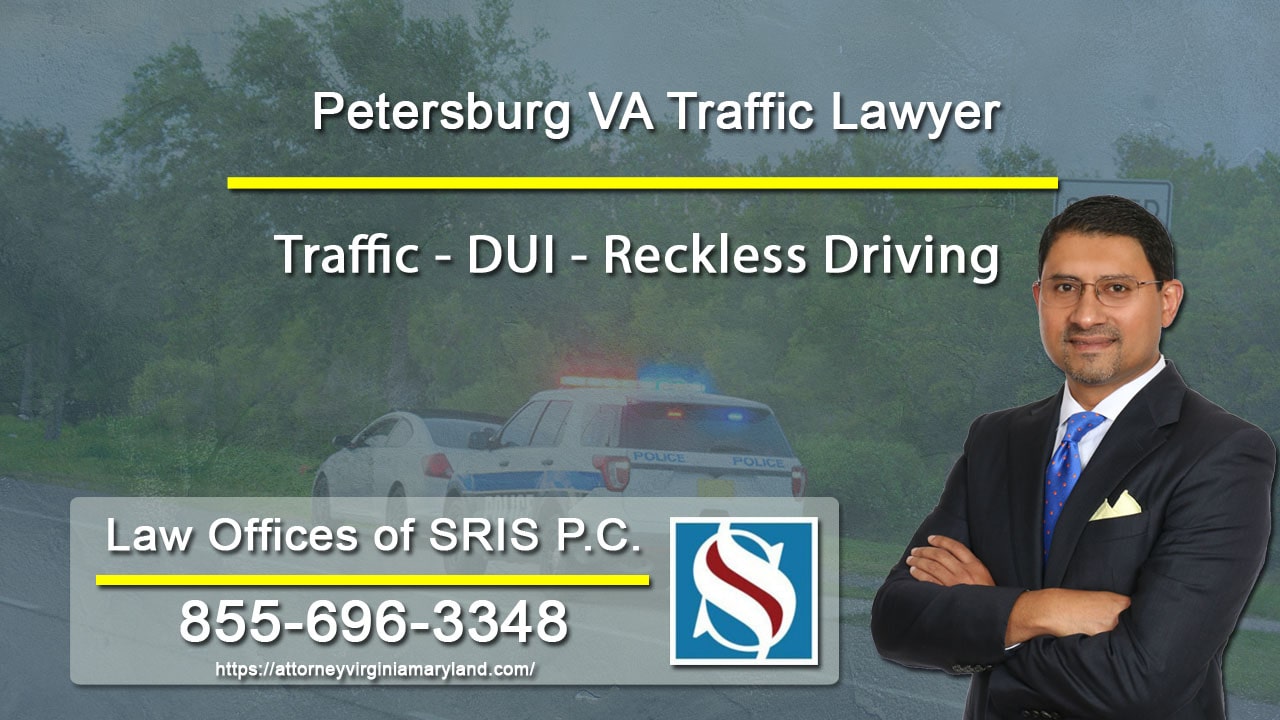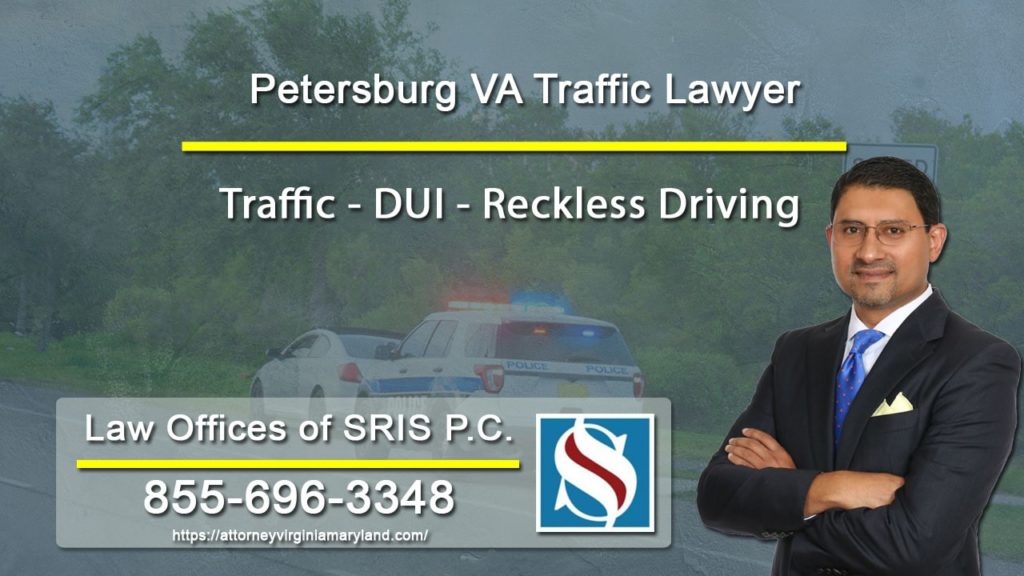 Driving in Petersburg, Virginia and operating a motor vehicle in a way that puts lives and/or property in jeopardy by driving on the roadways at a speed of 20 mph or more of the appropriate maximum speed limit or in excess of 80 mph despite the applicable maximum speed limit is deemed reckless driving.  There are two different means for the prosecution to secure a conviction for driving while intoxicated (DUI) in Virginia. In both cases, the prosecution must prove that the defendant was driving or operating a motor vehicle.
The first way is to ascertain that the defendant had a blood alcohol concentration of 0.08% or more by weight by volume or 0.08 g or more per 210 L of breath. If this is the case, the prosecution does not need to prove that the defendant's driving was impaired in any way. A driver who is under the age of 21 in Virginia will face a serious penalty if charged with reckless driving or a DUI.
The second way, often referred to as driving under the influence, is for the prosecution to prove that the defendant was operating the vehicle under the influence of either alcohol, drugs or some combination thereof.
Law enforcement officers sometimes charge the individual that appears to be at fault in a serious traffic accident with reckless driving under the theory that if the driver had not driven recklessly, the accident would not have happened.   However, one can be charged with reckless driving under this code section even if there is not an accident. Most offenses that result in the suspension or withdrawal of your driver's license will remain on your driving record for at least 11 years. Traffic violations and convictions committed in a commercial vehicle will stay on your driving record permanently.
If the driver is issued a ticket by law enforcement, he or she is expected to sign the Virginia uniform summons. Signing a ticket specifies that the driver received the ticket and not an admission of guilt. However, if a driver refuses a breath, urine, blood or performance test, then he or she could lose driving privileges.
If you need help of traffic ticket lawyers in Petersburg, call our law firm immediately for help and speak to a lawyer about your options.
The SRIS Law Group can help you best possible outcome based on the facts of your case. If you wish to consult a Law Offices of SRIS P.C. traffic attorney in Petersburg, VA, call us at 855-696-3348.