Being charged in Newport News with reckless driving means that you are being charged with a criminal offense. Reckless driving by speed is defined as driving over 20 mph over the posted speed or over 80 mph anywhere in the Commonwealth; however, because a reckless driving charge seems so similar to a traffic ticket and the process is somewhat different from other criminal cases, many people can get confused about what they should anticipate from a reckless driving case.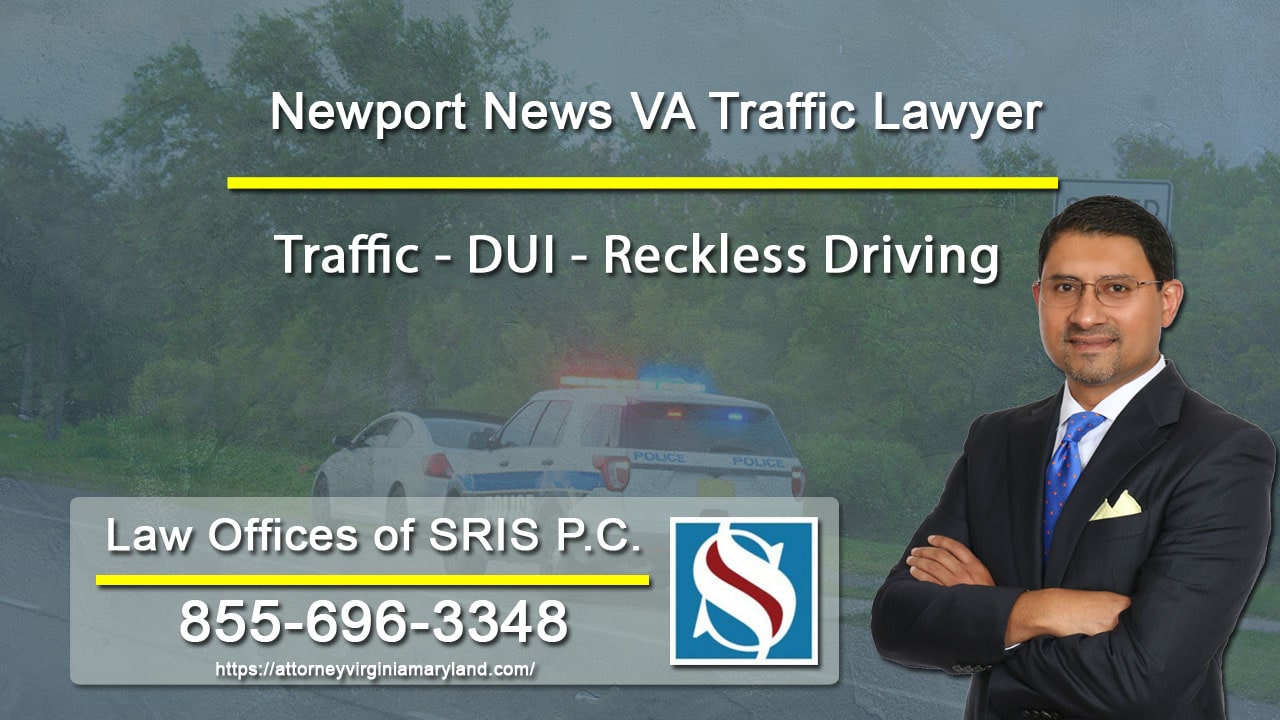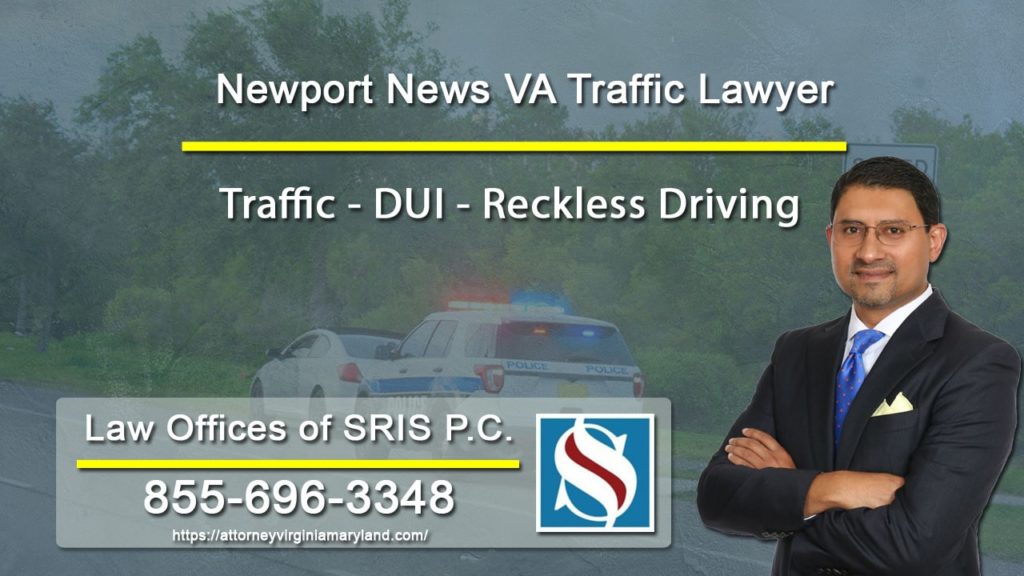 At times, the officers may also write a description of the offense and a code or abbreviation that reveals exactly how they measured your speed. A reckless driving charge in Virginia is a Class 1 misdemeanor, the worst class of misdemeanor.  Maximum penalties are 1 year in jail and/or a fine of up to $2,500. In Newport News, reckless driving constitutes of wide variety of different violations. Typically, the general definition for reckless driving is operating a motor vehicle in a manner that threatens life, limb or property or also operating motor vehicle at an excessive speed that is in a reckless manner.
Reckless driving can also be charged as just general reckless driving. This is a catch-all classification that a whole bunch of different driving behaviors can be thrown into. In some cases, a competent Newport News traffic court counsel may be able to obtain dismissals or reduction of the misdemeanors to simple traffic infractions. Conviction on a reckless driving charge can potentially result in jail time and may affect a driver's auto insurance rates, background checks for employment, and military security clearances.
Any type of distraction can cause an accident. Many drivers are aware that cell phone use while driving is extremely dangerous, but somehow they do not realize this applies to them. Activities such as eating, drinking, and using an electronic navigator or CB radio can also lead to serious accidents. Simply paying the ticket may seem like your only choice if you are not familiar with available defense approaches, but doing so could have long-term consequences including a suspended license.
Driving under the influence of alcohol or any other type of controlled substance is not only highly dangerous, it is against the law. If you are found driving with a blood alcohol concentration of 0.08% or higher, you may face DUI penalties including license suspension, substantial fines, and a permanent stain on your criminal record.
Underage drivers can be charged with DUI if they have a BAC of 0.02% or higher, which is illegal by a loss of driver's license, at least $500 fine, and 50 hours or more of community service in addition to a mark on their criminal record. A summons looks very similar to a traffic ticket except that it will say that once the driver signs it, they are accepting the responsibility of appearing in court to answer to the charges.
A conviction for reckless driving in Newport News will also cause somebody up to 6 demerit points on their driving record, which will stay on there for 11 years.
If you need help of traffic ticket lawyers in Newport News, call our law firm immediately for help and speak to a lawyer about your options.
The SRIS Law Group can help you best possible outcome based on the facts of your case. If you wish to consult a Law Offices of SRIS P.C. traffic attorney in Newport News, VA, call us at 855-696-3348.