Virginia is one of the strictest states in the Country when it comes to reckless driving charges and the penalties you face here are among the harshest in the nation. A charge of Spotsylvania reckless driving is serious. Even if you live out of state and you were just traveling through Virginia and Spotsylvania County (Fredericksburg), you will face the same charges as a resident and your case will be heard in the Commonwealth.
Reckless driving in Virginia is a Class 1 misdemeanor, a criminal offense with penalties that mirror those of crimes such as assault and battery, marijuana possession, shoplifting, and much more. With heavy fines and a jail sentence at stake, it is best to prepare a defense with representation from an experienced Spotsylvania reckless driving lawyer.
Many people are surprised to find out that reckless driving by speed in Virginia is a Class 1 misdemeanor rather than a basic traffic infraction as it is in most states. It means that anyone going 20 mph or more over the posted speed limit or over 80 mph, even in a posted 70 mph zone, can be charged with and convicted of a Class 1 misdemeanor. In addition, a reckless driving conviction can have very significant effects on the person's driving record, their ability to maintain a valid driver's license, and their auto insurance rates.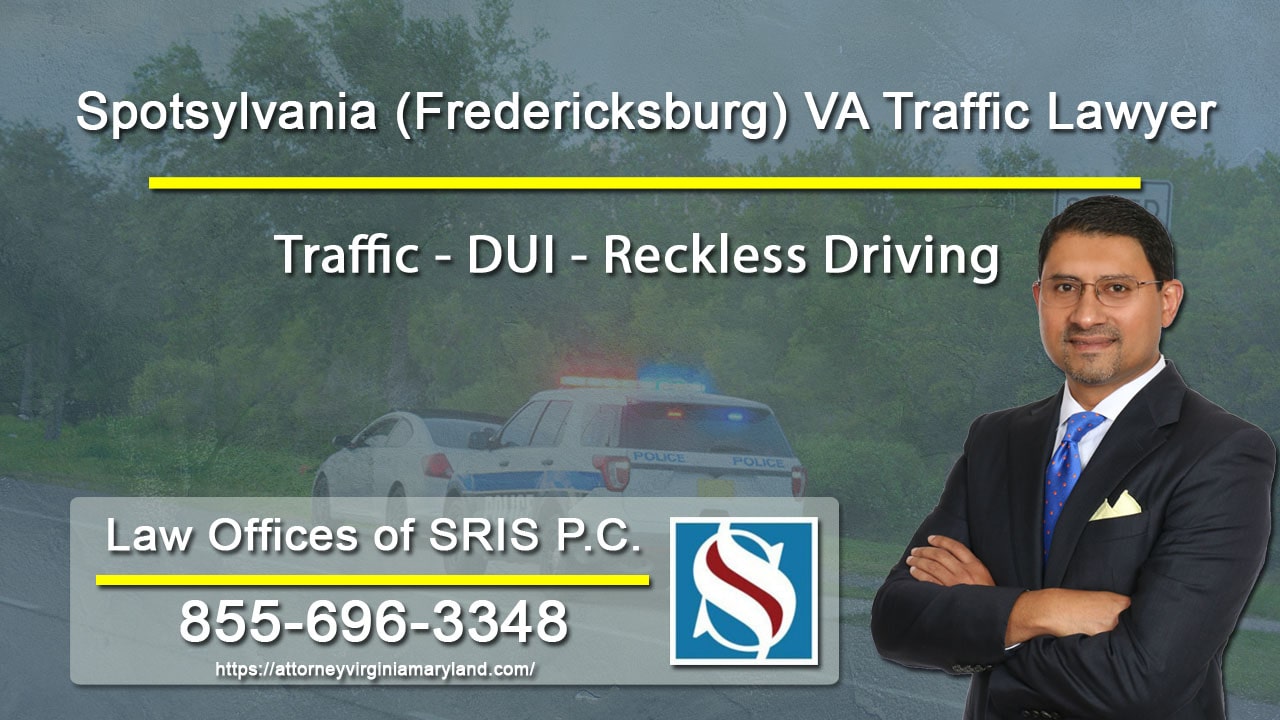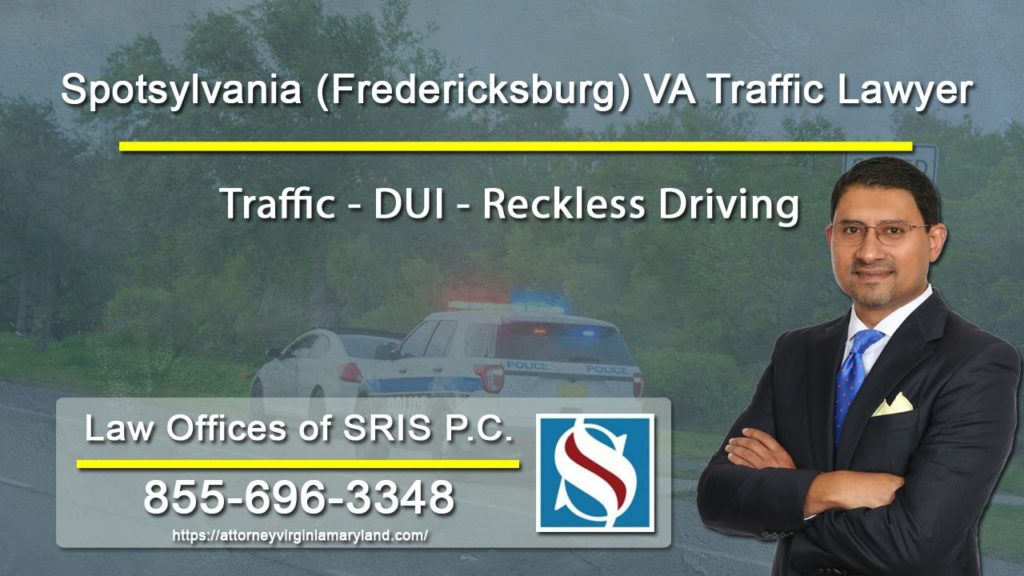 Law enforcement officers have freedom of choice to determine when you should be charged with reckless driving. In many cases, a simple moving violation could be escalated to a charge of driving recklessly. We recommend that you contact a lawyer in SRIS Law Group P.C. who have a lot of experience representing their clients against these types of charges and can help you understand exactly what it is you are facing.
A person shall be guilty of reckless driving who drives a motor vehicle on the highways in the Commonwealth at a speed of 20 mph or more in excess of the applicable maximum speed limit or in excess of 80 mph regardless of the applicable maximum speed limit.
Reckless driving lawyers defend those accused of:
Passing a stopped school bus with flashing lights
Speeding in excess of 20 mph above the posted limit
Speeding in excess of 80 mph, regardless of the speed limit
Driving too fast for conditions
Racing
Failure to yield to emergency vehicles
Failure to yield right-of-way
Aggressive driving
If you have been charged with a serious traffic offense such as general reckless driving, reckless driving passing a stopped school bus, or reckless driving by speed, prompt and knowledgeable advice is critical.If driving rights are important to you, it is in your best interest to consult with a skilled traffic violation attorney in SRIS Law Group P.C.
If you need the help of traffic ticket lawyers in Spotsylvania (Fredericksburg), call our law firm immediately for help and speak to a lawyer about your options.
The SRIS Law Group can help you best possible outcome based on the facts of your case. If you wish to consult a Law Offices of SRIS P.C. traffic attorney in Spotsylvania (Fredericksburg), VA, call us at 855-696-3348.