When you are faced with a reckless driving charge in Stafford County, VA, you may be wondering what are the consequences that you are facing. Unfortunately, the information that you find online is not very supportive many times. If you or someone you know has been charged with a traffic violation, make sure that you choose the right Stafford County attorney. A law firm familiar with handling driving under the influence and traffic cases in Stafford County knows that while the Commonwealth's attorney's office does prosecute DUIs, they do not generally participate in speeding cases and reckless driving by speed. Therefore, since there is no prosecutor to discuss a result with, it is vital to know what issues can persuade the Stafford County judge to dismiss the charge or reduce the charge to something less serious than reckless driving.
Speeding charges in Virginia can vary significantly depending on the nature of the offense. The most severe cases are often charged as reckless driving by speed, which uplifts the offense from a simple traffic infraction to a Class 1 misdemeanor. Although speeding is a breach rather than a misdemeanor, a conviction can still carry very serious consequences. A speeding conviction can lead to a license suspension, high fines, points on your driving record, and increased insurance rates.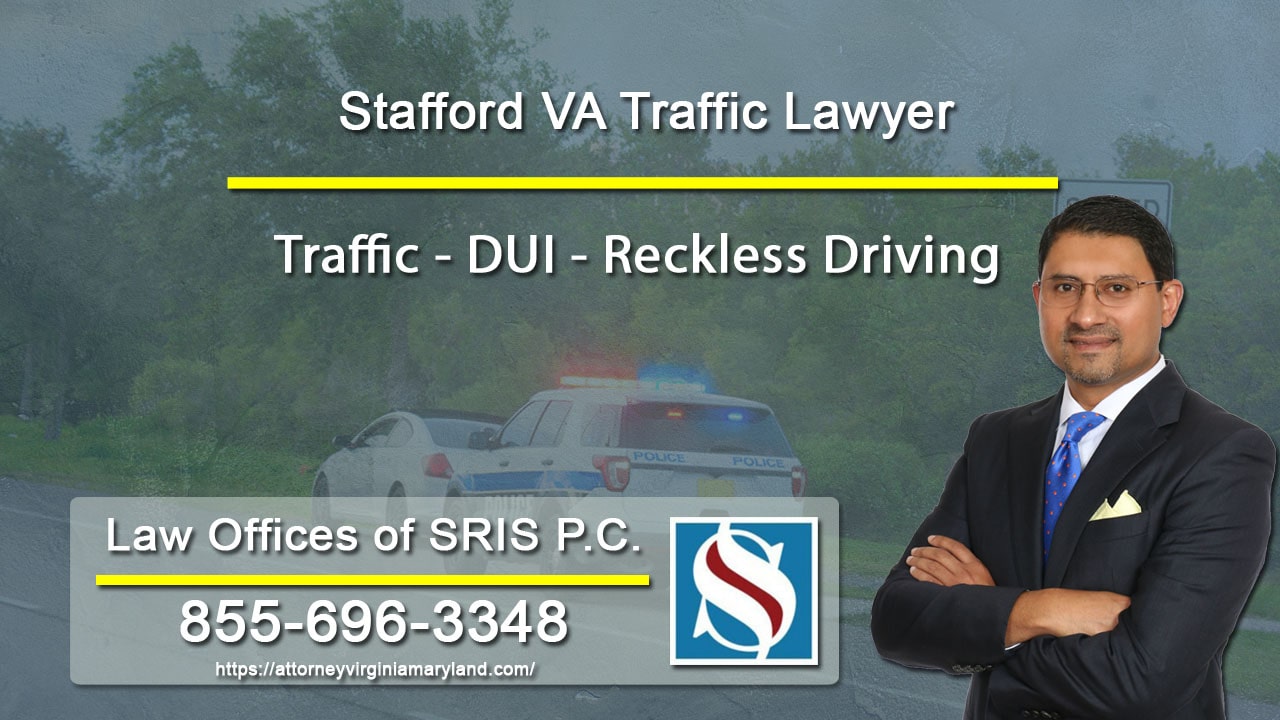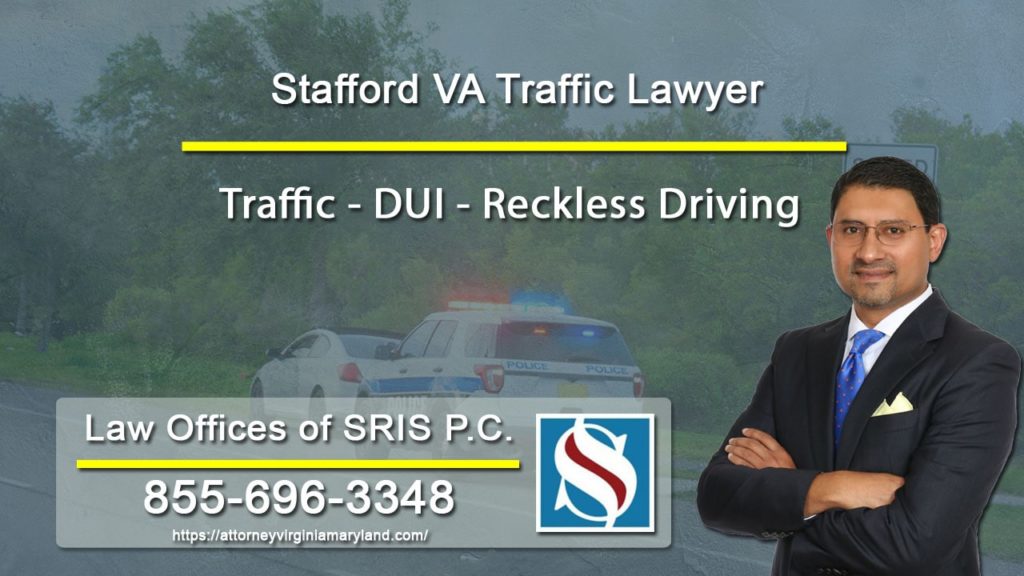 The most common reason for being charged with reckless driving results from speeding. However, there are several factors that may lead to a Virginia reckless driving charge and up to 11 years of a charge remaining on your record. The charges are:
Driving too fast for traffic conditions
Passing a stopped, properly equipped school bus
Overtaking/passing an emergency vehicle
Passing a vehicle at a crest or a grade
Overloaded vehicle that interferes with driver control
Passing another vehicle at a railroad grade crossing
Failing to give proper signal
Failure to yield right-of-way when merging onto highway
Passing two vehicles abreast
Driving two abreast in a single lane
As a Class 1 misdemeanor, its punishments mimic other misdemeanor offenses such as assault and battery, petty theft, marijuana possession, driving while intoxicated, and domestic violence. It is a criminal offense that earns the same consequences as other criminal acts. If you begin accumulating demerit points at a rate that catches the attention of the Department of Motor Vehicles, you may receive a warning letter or be required to complete a compulsory driver improvement program. Failure to complete the course in a timely manner as required will result in suspension. You may also receive a letter informing you that you are on probation. A Stafford County traffic lawyer can help you understand DMV regulations and potentially help you obtain a restricted license if you are administratively suspended.
You may have defenses available to you for even serious violations such as a DUI or DWI. However, you will need the help of a knowledgeable and qualified attorney to help you determine whether to defend yourself against the charges or arrange a plea bargain to reduce the long- and short-term consequences of a serious traffic violation.
If you need the help of traffic ticket lawyers in Stafford, call our law firm immediately for help and speak to a lawyer about your options.
The SRIS Law Group can help you best possible outcome based on the facts of your case. If you wish to consult a Law Offices of SRIS P.C. traffic attorney in Stafford, VA, call us at 855-696-3348.