In Virginia, a reckless driving charge is very serious. Drivers can be charged with a misdemeanor or a felony and the consequences range from mild to very severe. A reckless driving ticket can create significant issues for Virginian drivers. It is also one of the most common criminal traffic offenses in Virginia.
In cases involving reckless driving and driving on suspended license in Virginia, it is vital to have a Virginia attorney who knows and understands the traffic laws, the defenses available to you in traffic court and will do their best to help you.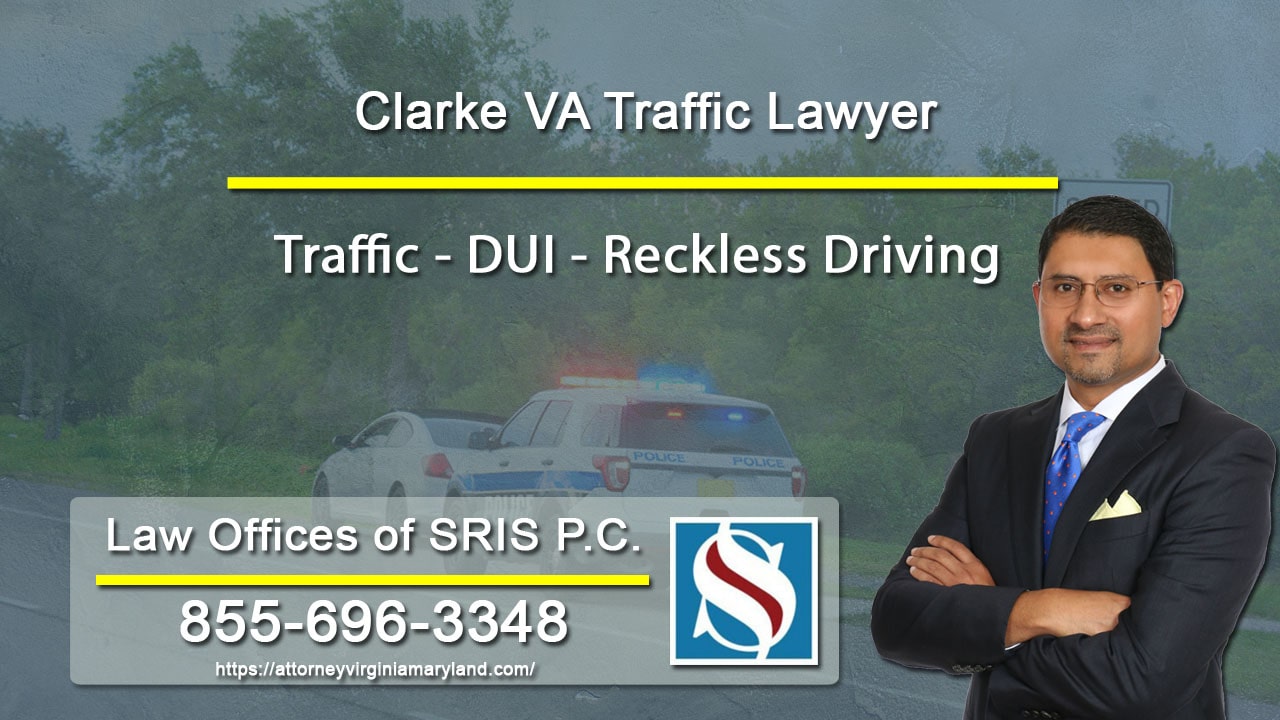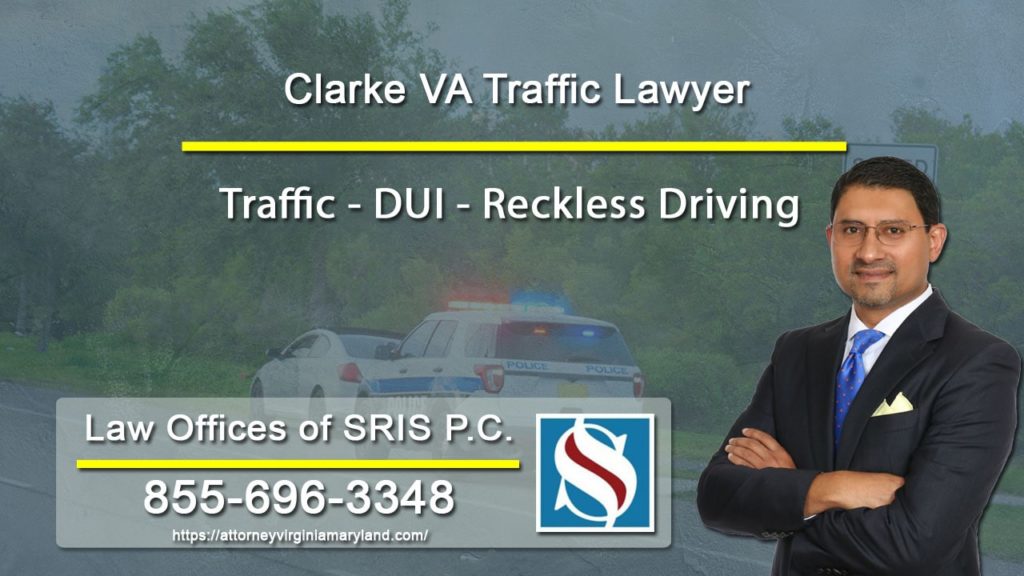 If you are charged with speeding tickets, moving violations and traffic tickets; driving on suspended, revoked license, or with no operating license; noncompliance and probation violation hearings following convictions in Clarke, Virginia, you may receive severe fines or a jail sentence for any of these traffic or criminal offenses.
Traffic tickets are one of the most common charges in Virginia. Every speeding ticket carries negative points on your license. Insurance companies use the points on your license to determine how much your premium costs. Each negative point on your license can hugely increase your insurance payments.
Like many other clients charged with reckless driving or speeding, you might agree you were speeding, but say you were not being reckless or endangering anybody. This confusion is understandable, but the offense is simply a speeding offense, which has been made criminal. It does not actually have anything to do with driving in a reckless manner. They simply chose a confusing name for the crime. It should have been called criminal speeding.
Your driver's license is your livelihood. Do not let your Clarke County reckless driving or speeding case to the family lawyer. If you have been charged with reckless driving, you are likely feeling a lot of stress and worry about what will happen next and what you should do. We can help. We can guide you through the legal process and help you make informed decisions about how to move forward, whether that is fighting the charge and taking it to trial, or negotiating with the prosecutor for a lesser charge that will have a less severe effect on your life.
Most people are not aware of the severe penalties associated with a Virginia reckless driving ticket or think a Virginia reckless driving ticket is just a lesser traffic infraction, similar to improper driving or careless driving in Virginia. In Virginia, the laws and penalties for reckless driving and driving under the influence/driving while intoxicated are draconian.
At the time of the violation, if the offender was driving a motor vehicle owned by another person, the court shall have no jurisdiction over such motor vehicle, but may order the impoundment or immobilization of a motor vehicle owned solely by the offender at the time of arrest. The only evidence needed for a conviction of reckless driving by speed under this Virginia Code provision is the officer's testimony of the vehicle's speed.
We have experienced Clarke County Traffic Ticket Lawyers who can help you to reduce your Traffic Ticket or Reckless Driving charge.
If you need the help of traffic ticket lawyers in Clarke County, call our law firm immediately for help and speak to a lawyer about your options.
The SRIS Law Group can help you best possible outcome based on the facts of your case. If you wish to consult a Law Offices of SRIS P.C. traffic attorney in Clarke, VA, call us at 855-696-3348.