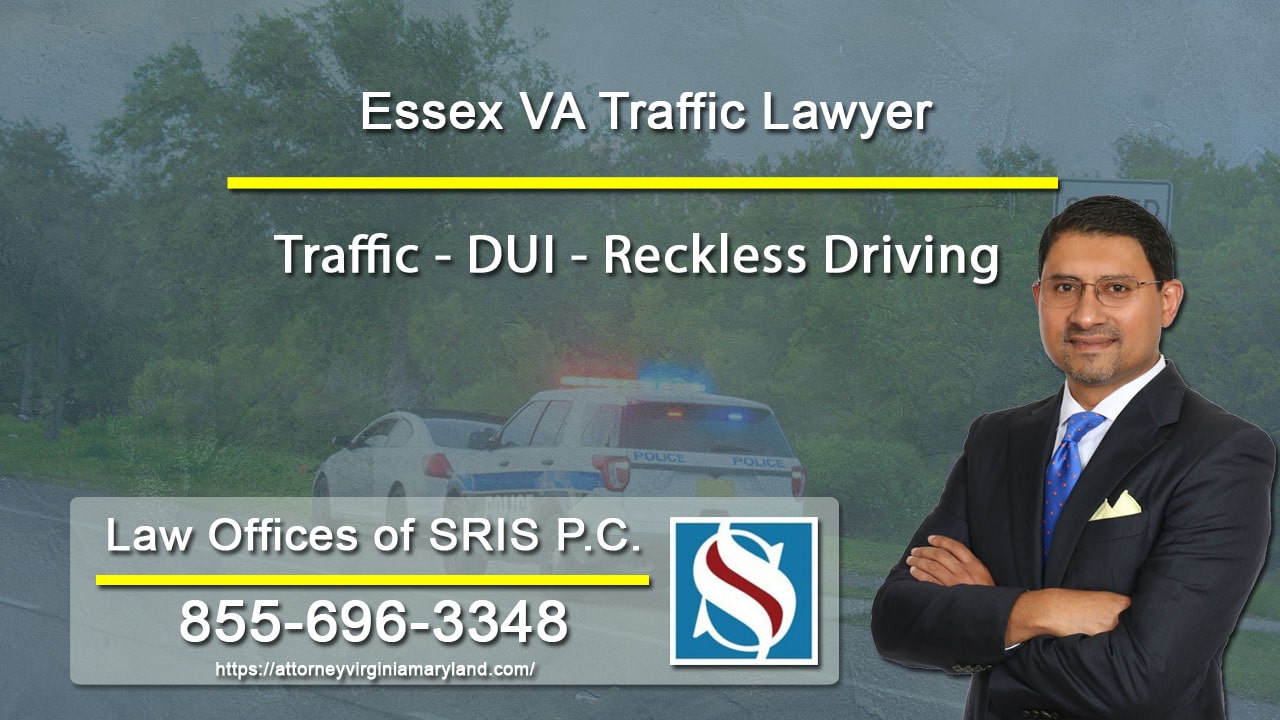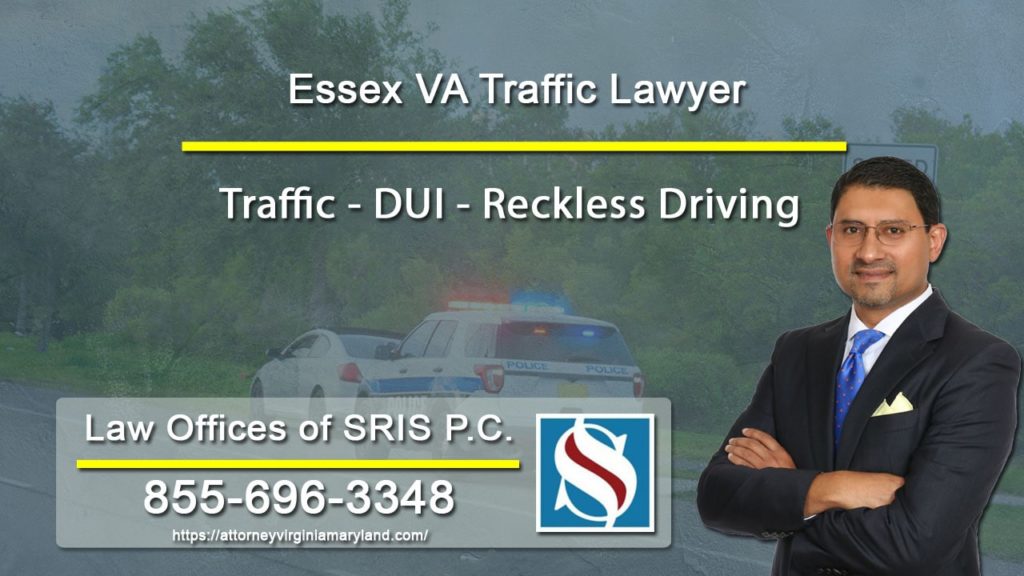 Essex County Virginia has two major highways.  US 17 and US 360.  If you have been cited with a traffic offense or serious driving violation in this county, contact us right away.  We are very familiar with this court.
If you have been cited with reckless driving by speed or reckless driving by generally, or speeding violation or driving on a suspended license, contact our office immediately for help.
Most of our clients who receive a traffic ticket in Essex County are usually from out of town that are travelling to Yorktown or Virginia Beach or the Tidewater Area.
Travelling on US 17 can be tricky because it appears to be an interstate highway.  However, the speed limit varies from 35 miles per hour to 60 miles per hour.  There are many reduced speed zones on US 17, especially near Tappahannock.
Keep in mind that reckless driving is a class 1 misdemeanor and will result in a maximum fine of $2500 and if convicted will result in six point on your Virginia driving record.  The maximum jail time that can be imposed on a reckless driving conviction is 1 year in jail
A speeding conviction will result in a maximum fine of $250 and between 3 to 6 points on your Virginia driving record.
Driving on a suspended license is also a serious moving violation that will result in points on your Virginia driving record and may result in jail time.
Take these traffic offenses seriously and call us if you have received a ticket.  Our traffic lawyers have an extensive amount of experience defending clients charged with traffic violations in Essex County, Virginia.  Often, our traffic ticket attorneys in Essex, VA can handle your traffic citation without you having to appear in Court.  Call us to discuss how we can help you with your traffic ticket.
The primary courts we go before in Essex County are:
General District Court
P. O. Box 66
300 Prince Street
Tappahannock, VA 22560
The following are the current judges in General District Court as of 2017
General District Judges
Hon. John S. Martin, Presiding Judge
Hon. Robert Eric Reibach, Chief Judge
Hon. David B. Caddell Jr.
Hon. Hugh S. Campbell
Hon. Richard T. McGrath
Hon. J. Bruce Strickland
Circuit Court
P. O. Box 445
305 Prince Street
Tappahannock, VA 22560
The following are Judges in Circuit Court as of 2017
Phone/Fax
 Phone: (804) 443-3541
 Phone: (804) 443-4381
 Fax: (804) 445-1216
Clerk's Office Hours
8:30 AM – 4:30 PM
Address
P. O. Box 445
305 Prince Street
Tappahannock, VA 22560
Judges
Hon. J. Overton Harris, Chief Judge
Hon. Sarah L. Deneke
Hon. Joseph J. Ellis
Hon. Herbert M. Hewitt
Hon. Patricia Kelly
Hon. Michael E. Levy
Hon. R. Michael McKenney
Hon. Ricardo Rigual
Hon. Charles S. Sharp
Hon. Gordon F. Willis
Hon. Victoria A. B. Willis
The following are the different localities in Essex County Virginia:
Town
Tappahannock
Unincorporated communities
Blandfield
Brays Fork
Bowler's Wharf
Butylo
Caret
Center Cross
Champlain
Dunbrooke
Dunnsville
Hustle
Laneview (shares with Middlesex County)
Loretto
Miller's Tavern
Passing (shares with Caroline County)
Supply
Wares Wharf